I guess it's really easy to forget that I have a hobby blog when I'm busy with life. The last time I've posted here was almost three years ago, back in January 2017. Today, I logged in to do the same thing as I did three years ago: recap on my year. But I guess I have a little bit more to write about now, since quite a lot has happened since the last time that I've logged in here. I basically switched jobs to Kucheza, an applied games company to train farmers in third world countries, and then switched back to working at Guerrilla Games after 1,5 years, since I missed working in the entertainment industry. 

I learned a lot about setting up a framework for the Kucheza game in 2017 (I guess I could write a whole blog post about that, maybe I should do so one day) and had the chance to pitch my own design ideas for the upcoming Guerrilla project back in pre-production. I grew as a designer for sure, but I guess I cannot go in too much details yet, since the Guerrilla project is still unannounced at the time of writing this. Also, we've been talking to publishers for a new String Theory game (which is still being developed in secret) after the original String Theory webgames have been played over 1M+ times online. I've visted beautiful places like Bonaire, made a lot of friends and I met a very sweet girl who is now my girlfriend. Also, I've listed to a shitton of music, both live as well as on record.
Yeah  I guess that's kind of it. Now onto that 2019 recap.
Games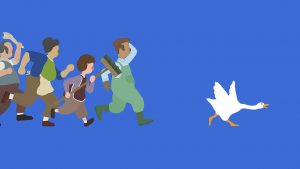 When it comes to games this year, well… we finally got Kingdom Hearts III. I've been a massive fan of this series ever since I've borrowed the first one from the local library (yeah, you could rent PS2 games back in the day) and I've played all the spin-offs and accepted and even enjoyed the weird twists and turns that the convoluted story made. But even though I was as happy as a toddler in a pacifier factory when I finally layed my hands on the game, I couldn't let go of the "was this it?"-feeling after beating the story. Both the gameplay and the story felt too easy. Maybe the Re:Mind DLC will solve this issue when I play it on critical mode, once it launches in January next year. But until that happens, this is not my game of the year that I was anticipating.
Then there's Death Stranding. A very weird and polarizing experience, albeit an interesting one. I'm 50 hours in and I still can't tell for sure if I really like the game or not. It's intriguing, and that's what keeps me playing. The story is fascinating, the atmosphere is phenomenal (great choice of putting half of Low Roar's discography in there, Hideo!), the acting is great and making your way through the rough environments can be very soothing. But the game has major pacing issues in both gameplay and story and I can't shake the feeling that it would have been a better game if it was twice as short and less punishing in general.
I also got myself a Nintendo Switch this year, which allowed me to play a lot of games on the go this year. I was never a huge fan of the Nintendo exclusives, but the hardware is stunning and being able to play all the unique indie titles on the go is a big plus for me. This is also the reason why I missed out on a lot of 2019 games, since I really want to play The Outer Wilds, Superliminal and Manifold Garden, and I'll probably dig those a lot. But I'm simply waiting for the moment that they announce Switch releases for those games, since I'll probably enjoy those even more on this console. So what is my game of the year then? Well, the answer still lays within indie games on the Switch. The Untitled Goose Game made me and my girlfriend laugh so hard that this one is a no-brainer. Hitman meets Laurel en Hardy, but in a very cute package filled with mischief. Honk!
Music
Did I say I've listened to a shitton of music in 2019? It's hard to make a top 10 based on the 110+ records that I've listened to this year, but here's an attempt to my top 10 albums of 2019 nonetheless:
Twilight Sad – It Won/t Be Like This All the Time
White Lies – Five
Foals – Everything Not Saved Will Be Lost pt.1 (closely followed by pt.2)
In the Valley Below – Pink Chateau
The Raconteurs – Help Me Stranger
Various Artists – Tiny Changes (A Celebration of Frightened Rabbit's 'The Midnight Organ Fight')
C Duncan – Health
Ride – This Is Not A Safe Place
SONS – Family Dinner
Low Roar – ross.
Also, I've seen a lot of acts live.
Out of the 70+ artists (that's also counting support acts, sure), these were the most memorable concerts that I've attended:
Thom Yorke @DTRH19


Thom is an amazing singer, and those visuals still haunt me. What a performance…

Apparat @ADE


I knew Moderat from their live sets, but had never seen Sascha perform with his own band as Apparat. Amazing stuff.

Low Roar @Zonnehuis


A pure and unplugged experience where Ryan gave the audience a rare view on how his songs came to be. He was so into it that he forgot the time and played an acoustic set of almost two hours.

We Were Promised Jetpacks @Melkweg


The concert started late due to Sean's late flight after visiting a funeral, but the band made up for it by playing some rare songs and giving the audience a stunning and energetic performance of their debut 'These Four Walls'

Editors @Zonnehuis


Very happy that I was one of the lucky ones to win tickets for this intimate acoustic concert of one of my

favourite

bands, where they stepped out of their comfort zone to bring a new rendition of their well known songs.

Muse @Goffertpark


To be honest I don't really like Muse's new work. But hot damn, this show… It must have been the biggest budget performance that I've ever seen. Dancers, lasers, robots… Very impressive.

Foals @DTRH19


I can be brief on this one: Foals is simply one of my

favourite

and energetic bands to see live. Great gig as always.

Parcels @DTRH19


Great new discovery at Down The Rabbit Hole. Best new music to get into the summer mood.

Slow Readers Club @Bruis Festival


Another great new discovery for me and a very tight live band.

Massive Attack @AFAS Live


Three time's a charm. After missing out these divas for two times, I've finally seen them live. It was very good, but I'd love to see music from other albums than Mezzanine as well next time (even though it's their best work; I'm just spoiled). Visuals were spot on tho!
I've been doing these year in review posts before, and I typically also include movies. But this year there wasn't too much interesting going on in the cinema I think. I still have to watch the last Star Wars, but I don't have high hopes for that one (although the Mandalorian series is awesome). So I guess that's about it. Now if you'll excuse me, I've got a plane to catch so I can celebrate the new year in Norway (let's try Scandinavia for a change!). All the best wishes and good health for the next decade and let's hope there will be some great new experiences coming our way in 2020 and beyond! And maybe I'll post some more about those that I encounter myself, new year's resolutions and all… Cheers!