Just one more day and 2014 is over. It's been a crazy year. I've visited the FMX Festival in Stuttgart for the first time in my life, where I met a lot of nice people from all over the world that are making awesome games, animations, special effects and concept art. Some of them are good friends of mine now. I've created some really nice portfolio material this year with Bichromia, When We Were One and Construction Site Chaos (actually that was made in 2013, but I just want to name that project one more time, hehe). I launched this new website! And then there were the amazing music festivals that I attended this summer like Rock Werchter, Werfpop and Appelpop. Sigh, I miss the summer.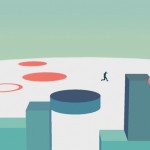 2015 will be even more awesome, since I will do my graduation internship at Digital Dreams, the guys who made Metrico for the PlayStation Vita. I will finish my studies and hopefully produce some nice pieces of art, which I'll be showing off here. The first of which are probably my pixel art try-outs which I'll be posting here next week. But before we're looking ahead, let's take one more time to look back at 2014.
It's this nasty habit of mine to make lists of best multimedia releases at the end of every year, so let's do just that right now:
Movies in 2014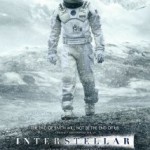 Haters gonna hate. Interstellar was good. Super nerdy sci-fi, but I digged it. Here's my top 5 movies of this year:
Interstellar
The Hobbit: The Battle of the Five Armies
The Lego Movie
Trash
How To Train Your Dragon 2
Music in 2014
That's it. I'm addicted to music. This year I was able to make a list containing 40 albums easily. You can check out my full list here, but I'll put the first 10 albums below. Yeah, it was a nice year for music again.
John Butler Trio – Flesh & Blood
Warpaint – Warpaint
Mando Diao – Aelita
Ben Howard – I Forgot Where We Were
Klaxons – Love Frequency
Little Dragon – Nabuma Rubberband
Royal Blood – Royal Blood
Interpol – El Pintor
Kaiser Chiefs – Education, Education, Education & War
Kasabian – 48:13
Games in 2014
I've been making quite some games this year, but I dind't play a lot of them. I already played the games before that I did play this year (Kingdom Hearts Birth by Sleep) or I just stumbled upon them waaay to late (Fez). I played so little games this year, that I almost forgot I could make a top 5 of this category as well. Anyway, here it is:
Oddworld: New 'n Tasty (PS4)
LittleBigPlanet 3 (PS3/PS4)
inFamous Second Son (PS4)
Monument Valley (iOS)
Metrico (PS Vita)
Alright. Enough with the lists. Time to prepare the new year party. Happy new year everyone and see you again in 2015!